Meet Our Executive Team
Del Creps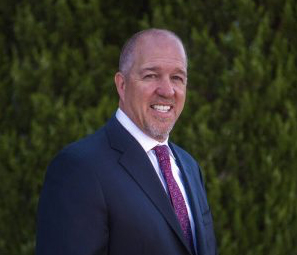 Executive Chairman of the Board
Del has developed and managed over 45 diagnostic imaging centers in over 20 states. Before co-founding Envision Radiology in 2000, he served as a Corporate Officer of HealthSouth Corporation and Regional Vice President of the Diagnostic Division.
At HealthSouth, he was responsible for managing over $100 million in corporate revenues. He also worked at National Medical Development with Paul Sherwood, where they were both instrumental in helping grow volumes at many imaging centers across the western United States. In addition, he has extensive experience in managed-care contracting, mergers and acquisitions, and capital financing.
Del acted as CEO since the beginning of Envision Radiology through 2018 before being named Chairman of the Board. Del hopes to ensure Envision Radiology's growth and success through more than 20 years of operational expertise and broad radiology exposure.
He started his career at Deloitte & Touche, a "Big 6" accounting firm focusing on auditing and small business management. He graduated from Ohio State University majoring in both accounting and marketing.
Del is married and has three kids. He enjoys fishing, golfing, and is a die hard Ohio State Football fan and was on the OSU wrestling team.
Paul Sherwood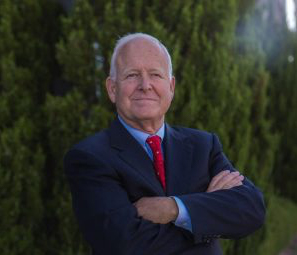 Board Member
Paul is a seasoned veteran of healthcare administration and business development. Prior to co-founding Envision Radiology, he served as the CEO of National Medical Development, a company involved in the development of diagnostic and surgical centers in the west. He has had many years of experience in developing and operating successful imaging centers.
In Colorado, he started both Open Air MRI of Colorado and Pueblo Imaging Center. He also managed MRI of Colorado, Colorado Springs' first MRI facility. Paul served as Chair of the Envision Board from 2000 – 2018. He will now be a director on the Board.
After receiving his accounting degree from Brigham Young University, he began his career working for Deloitte & Touche accounting firm focusing on auditing as well as tax and small business consulting. He also has a strong technology background and has been instrumental in implementing systems including clinical electronic medical records and radiology information system.
Paul is married and has 4 kids and 8 grandkids. He is an avid photographer and enjoys spending time with his grandkids.
Jeff Jones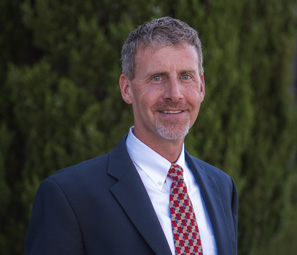 Managing Director of Culture & Finance
Jeff has been in healthcare finance for 22 years. His experience includes work as an auditor, consultant, controller, and CFO. Jeff was a founding member of Envision Radiology and brings a strong financial background to the company. He is responsible for creating and implementing the robust and thorough financial reporting and development analysis systems that help to ensure the future growth and stability of Envision Radiology.
Jeff helps lead the strategic direction of Envision, including all new center development, acquisition growth and health system joint venture expansion. Jeff also plays a key role in Envision's leadership development program and the company's culture, vision, and values casting with all employees.
Jeff began his career with the CPA firm, Baird, Kurtz and Dobson in Colorado Springs after receiving his accounting degree from Harding University. He worked with Paul Sherwood and Del Creps briefly at another healthcare company before joining with them to form Envision in 2000.
Jeff is married and has four kids. He enjoys almost anything outdoors with his wife and kids, including watching his kids play many different sports, snowboarding, hiking the Colorado 14ers, golfing, and fishing.
Aaron Ramsay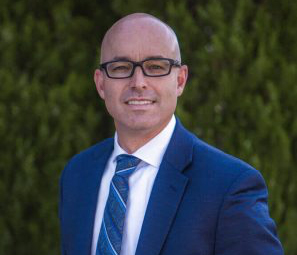 Chief Executive Officer
Aaron is the CEO for Envision Radiology and is on a mission day after day to give, serve and love unselfishly. Envision Radiology employs over 1,000 people and is a large outpatient imaging provider with 40 locations in 4 states. Aaron has been with Envision for 6 years, previously as the CFO and prior to that, the Controller for Envision Radiology.
His responsibilities have included overseeing the financial systems, controls and processes to ensure efficiency and integrity in financial reporting, budgeting, forecasting and other financial matters while encouraging growth and excellence in each team member through leading with strength and humility. He has overseen the Human Resource department, Revenue Cycle department, Accounting department and a large part of legal matters for Envision Radiology.
Aaron has a total of 11 years of experience as a CFO, 6 years of experience working in a top 10 accounting firm and 6 years of experience owning and operating his own CPA firm, which was successfully sold in 2012.
Aaron graduated from Colorado State University Pueblo Campus with his Bachelor's Degree in Accounting and Business/Management and then went on to further his education in Tax Law/Taxation at the University of Denver. He began his career at Grant Thornton and BKD CPAs and Advisors.
Aaron is married to Tanya Ramsay and they have 5 kids. He enjoys skiing and spending time with family.
Linda Szymczak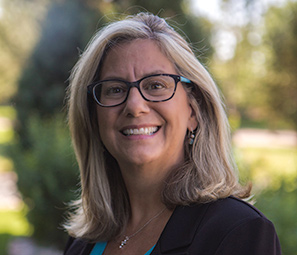 Chief Administrative Officer
Linda has over 30 years of experience as a finance and operations executive with 20 years in Healthcare. As a certified Lean Six Sigma Black Belt (LSSBB), Linda develops and implements strategies to enhance revenues, market share, and patient services. She is responsible for developing and directing innovative initiatives relating to today's changing and uncertain healthcare industry.
Linda began her career with Envision 10 years ago. She helps to ensure Envision's future growth and success by applying innovative, financial, and administrative expertise throughout our company. She provides dynamic leadership and strategic direction for the successful execution of business objectives for all Envision facilities, focusing on quality, safety, and compliance excellence within patient care and process efficiencies.
Linda graduated from University of Wyoming majoring in Accounting with a minor in Information Technology. Prior to working with Envision, Linda served as Corporate Director of Accounting and Financial Systems at American Medical Response and as the CFO for Rocky Mountain Oncology.
Linda is married and has two children. When she is not innovating for Envision, she loves spending time with her family, cooking, and reading.
Jeff Emery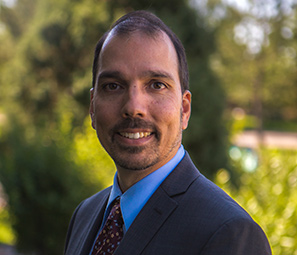 Chief Information & Technology Officer
Jeff has been in the Information Technology and Healthcare industry for over 20 years. He is a technology expert, adept in most aspects of the technology ecosystem. Jeff has developed software systems and infrastructure for hospitals, billing services, and radiology practices since 2000. He designed, developed, and implemented the proprietary Radiology Information System that serves to the advantage to Envision Radiology today.
Jeff leads the Information Technology department and develops strategic initiatives that focus on secure and sustainable systems designed for growth. He provides leadership and direction for core Information Technology teams and services including: security, customer service, networking, infrastructure, systems, and development.
Jeff values people over perception. He believes in developing and nurturing relationships through genuine care and compassion as well as developing employees and driving their strengths by sincerely understanding their passion, motivation and ambition. Mentoring and lifting people up to meet their goals is one of his highest rewards.
Jeff has worked in several different industries including, manufacturing, transportation, hospitality, energy, and healthcare. After attending college at George Mason University in Fairfax, VA, he worked for Fortune 500 companies, but found that he prefers delivering solutions with a closer personal meaning and connection.
Jeff is married and has three beautiful girls. He enjoys spending the weekends in the Colorado mountains with his family. Jeff and his wife are avid skiers and are passing this enthusiasm and aptitude to their children.
Steven W. Brewer, CPA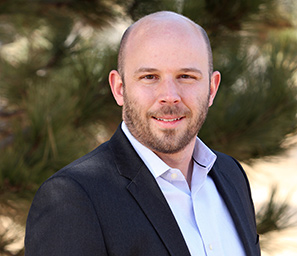 Chief Financial Officer
Steven has over 18 years of diverse experience in accounting and finance. As Chief Financial Officer, he provides strategic financial oversight of Envision's operations by leading the accounting, budgeting, and revenue cycle functions. Steven helps lead the strategic planning, innovation and growth initiatives of Envision Radiology as a member of the Executive Team.
Prior to joining Envision Radiology, Steven served as Vice President of Finance for the United States Olympic Committee and as Controller for Bethesda Associates, where he also was a member of the Executive Leadership Team of Bethesda Ministries and Subsidiaries. He began his career in public accounting with BKD, LLP, providing audit and consulting services to clients in the for-profit, not-for-profit and healthcare industries.
Steven graduated summa cum laude with a Bachelor of Science degree in Accounting from Oral Roberts University and holds an Olympic Sport Leadership certificate from Northwestern University Kellogg School of Management. He is a member of the American Institute of Certified Public Accountants and Colorado Society of Public Accountants.
He has served on several not-for-profit boards and is currently a director of OneChild.
Steven is married to Nicole Brewer and has three young children. He enjoys all things outdoors in Colorado, but he especially enjoys cycling and golfing.
Andrew Benson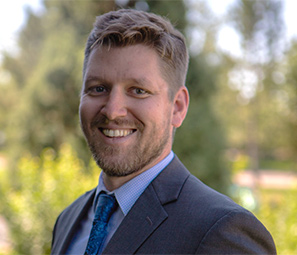 Chief Revenue Officer
Andrew joined Envision Radiology in January of 2015. He continually transforms the revenue cycle process through automation, innovation, analytics and building a strong team of billing experts. In addition, he provides strategic leadership to the patient access functions to expedite care for all patients.
Prior to Envision, Andrew worked in the clinical arena primarily in vascular surgery and interventional radiology. He was on faculty at Rush University from 2008-2013 teaching undergraduate students in vascular ultrasound.
Andrew holds bachelors degrees in Biology from University of Wisconsin and Vascular Ultrasound from Rush University. He also has multiple post degree certificates in data visualization and data analytics. His unique insights into data and innovation drive the companies mission forward of revolutionizing diagnostic imaging.
Andrew is married with two boys and enjoys golf, hockey, running and any outdoor activities with his family.
Jared Oldham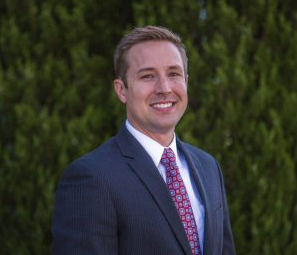 VP of Development & Operations
Jared has been with Envision Radiology since 2014. He has been instrumental in shaping and executing organizational growth and he provides operational leadership of both corporate departments and the Oklahoma and Louisiana markets.
Prior to joining Envision, Jared served as an US Air Force Officer working as a Healthcare Administrator. In the Air Force Medical Service, Jared served in various leadership roles to include overseeing Information Technology and Information Management, Finance and Human Resources, and Clinical Operations Management.
Jared graduated with honors from the Huntsman School of Business at Utah State University with both an undergraduate degree and later an MBA. He was recognized as the top graduate at the US Air Force Health Services Administration Program and later completed a graduate program in Healthcare Information Technology at the University of Colorado. Jared currently serves on the National Payer Relations Committee with the Radiology Business Management Association (RBMA).
Jared is a member of the Healthcare Information and Management Systems Society (HIMSS), and certified professional (CPHIMS).
Jared is driven by Envision Radiology's unique approach to the patient experience and his strong belief that there is no better place in the world for someone to receive medical care.
Mark Mechelse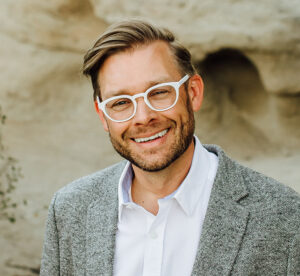 VP of Sales & Marketing
Mark began his career in marketing and advertising with the launch of a private ad agency in Toronto, ON, that focused on brand invention for Canadian businesses and corporate sponsorship in the motorsports industry.
He later joined the social expressions trade, moving new business opportunities in marketing and communications forward as a director at Paramount / Hallmark Cards. He also led key sales initiatives in custom product and private label development teams for AIM Global of Nashville, TN, producing successful consumer offerings for Costco, QVC, Barnes & Noble, Vera Bradley, Thomas Nelson, and Dave Ramsey.
Following that, Mark provided strategic direction for national retail chains in the grocery and drug channels, with a focus on the consumerization of healthcare and led programs for the creation of new models of store design, destination shopping, merchandising and customer engagement. Mark has also been instrumental in advancing Fortune 500 to startup CPG go-to-market strategies by advancing unique and first-mover products, services, and technologies.
He considers his most important role at Envision to "know what's going on" while inspiring healthcare providers and their partners to action, results and growth. He is a curious problem-solver focused on sales and innovation for care models of the future to stay relevant through executable consumer insights.
Lee Vogel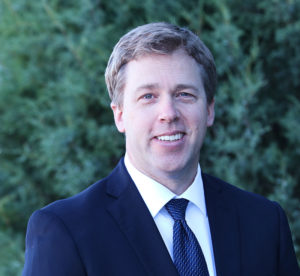 General Counsel
Lee started at Envision in early 2020 but had been representing the company as outside counsel for a number of years before then. Prior to Envision, Lee was a corporate lawyer at Bryan Cave Leighton Paisner LLP and Holme Roberts & Owen LLP, where he represented clients on a variety of corporate and transactional needs, including public and private acquisitions, JVs, financings, start-up structuring and securities offerings.
Lee went to undergrad at the University of California, Davis and law school at Georgetown University.
Lee is married with two sons and likes to spend his free time hiking and playing soccer.
Erin Masters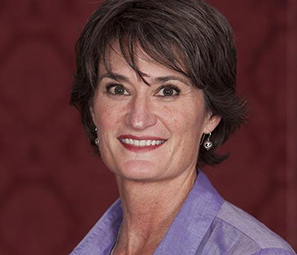 Vice President of Operations, Texas
Erin joined the Envision leadership team in 2002 and is responsible for overseeing the operational success of the Texas centers. She has over 25 years of medical imaging experience and commitment to the health care industry.
In her role as Vice President of Operations, she has been instrumental in facility development, managed care contracting, strategic program development and execution, marketing, and sales leadership. She has successfully integrated two challenging acquisitions, which doubled the number of centers she managed. In addition, she has successfully directed the startup of seven facilities during her tenure with Envision Imaging.
After earning a bachelor's degree in Marketing from the University of North Texas, Erin began her career as a manager in the medical imaging field. Before joining Envision, Erin worked for a large national imaging corporation where she managed all diagnostic, surgical, and occupational medicine centers in the Dallas region. She has a vast knowledge in managed care contract negotiations, new center integration, sales training, and development.
Active in her community, Erin participates in local community events and has been active in supporting children and young adults in their Christian growth. She is a supporter of YoungLife and the North Texas Food Bank.
On a personal note, Erin has a passion and drive for all things physical. She runs, swims, bike rides, and has trained for and completed her first 70.3 half Ironman in 2018 and is training for another in 2019! She enjoys the outdoors and loves to ride her horses when time permits.
Shelley McCleod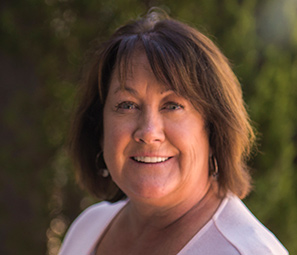 Vice President of Operations, Colorado
Shelley McLeod, Vice President of Health Images – Colorado Operations, has worked in the healthcare industry for almost 40 years. Shelley graduated as a Radiology Technologist while living in Michigan and soon after, made her way out west to settle in the majestic town of Aspen. There, Shelley worked as a Technologist for Aspen Valley Hospital, helping to open their very first MR and CT departments.
Upon leaving Aspen, Shelley was hired as a Technologist for HealthSouth in 1995. Her desire to grow and learn within her field led her to a promotion to Lead Technologist. She then became a Marketing Representative, eventually being promoted to Marketing Manager for the Colorado Region. Her love of operations pulled her back into the centers where she opened the then newest HealthSouth Center of Aurora as a Center Manager.
Shelley join Envision Radiology in 2002 and served as a liaison to Del Creps, Paul Sherwood, and Jeff Jones. She was instrumental in facilitating the growth of Health Images in Colorado to become the most respected and successful imaging centers in the state. Health Images now operates 13 centers in the Denver metro area, along with a sister center, Colorado Springs Imaging. Shelley has worked in all facets of the Operations field, which helped polish her unique and multi-faceted skillset to become an effective and resounding leader within the company.
Shelley is married with a daughter and enjoys traveling, golfing, skiing, and kayaking.
Find Your Nearest Location
We are ready to serve you. To make an appointment today, select a center near you. We have a variety of locations in Colorado.
View All Locations