Address & Directions:
2236 E. Harmony Rd.,
Fort Collins, CO 80528



Phone: (970) 315-5555

Fax: (719) 358-4520

Get Directions
Hours:
Mon-Fri: 7:00 AM – 5:00 PM
Walk in X-ray: Mon-Fri: 8:30 AM - 5:00 PM

Services At This Location:
Health Images at Fort Collins
We are excited to announce that Health Images has expanded to another location in Fort Collins, Colorado. Our continued growth allows us to serve the expanding needs of our community and position ourselves to continue providing premier outpatient radiology services. Our Fort Collins facility is yet another convenient location that lets you schedule your imaging procedures near your work or home.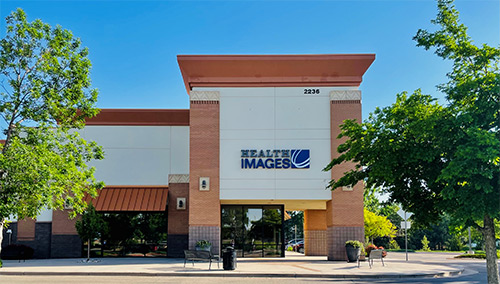 Health Images is committed to providing a superior kind of radiology experience, whether you visit us here in Fort Collins or at one of our other locations in Colorado. Our patient-centric approach means we put your needs first and foremost. Coming in for medical imaging can be a nerve-wracking experience, but our goal is to make it as comfortable as possible, easing any jitters you may have. We do this by providing a warm, hospitable atmosphere paired seamlessly with the most modern and up-to-date imaging equipment. This ensures your results are accurate and consistent.
When it's all said and done, we'll send you home with all the tools you need for continued health. We invite you to visit us at Health Images at Fort Collins by making your appointment today.
Services Offered at Health Images at Fort Collins
Our Fort Collins imaging center is proud to serve the Colorado community by providing the latest imaging services available. When you visit us, we'll conduct your procedure with efficiency while remaining warm, caring, and compassionate. Whenever possible, we strive to get your imaging results into the hands of your physician that same day.
The imaging services available at Health Images at Fort Collins include:
Why Choose Health Images?
The dedicated team at Health Images at Fort Collins is committed to providing an imaging experience like no other. We pride ourselves on professional services, which is why our staff warmly greets you the moment you walk through the door. It's just one way we try to provide you with the care you deserve.  Other ways we serve our local community include:

Advanced Imaging Equipment: No matter which imaging procedure you're scheduled for, all our centers are equipped with the latest technology to ensure optimal results.

Quick Results: Once the procedure is over, you won't have to wait around long for your results to get to your physician. We strive to make them available as soon as possible.

Highly Trained Radiology Team: Our team of highly trained radiologists is here to provide excellent care every time. Yet instead of resting on our laurels, they continue their education to ensure they have the latest information in the field of medical imaging.

Highly Rated Patient Satisfaction: Individualized attention for each of our patients is our goal at Health Images, and those we serve recognize the difference. That's why we've garnered a positive reputation throughout the communities where we're located.
Schedule an Appointment in Fort Collins, CO
At our Fort Collins  imaging center in Colorado, you'll be served with the same quality of care you've come to expect at any of our Health Images facilities. No matter what imaging challenge you may have, we're here for you. To schedule your appointment at Health Images at Fort Collins, please give us a call at (970) 315-5555. We looks forward to seeing you soon.
Schedule an Appointment
Health Images at Fort Collins offers high-quality MRI scans and other medical services to the Colorado community. We invite you to schedule your next imaging appointment with us. Let us ease the stress of your health or injury by making your imaging experience as easy and comfortable as possible.
Call Us: (970) 315-5555