Your Experience
What to Expect
Our highly qualified teams offer world-class, advanced medical imaging in each of our locations, and it is our priority is to ensure your experience and service with us is as simple, smooth, and as spectacular as possible.
The information below will provide you with valuable information about the exceptional experience that you can expect at all of our centers.
Before You Arrive
Preparation
Find out more about the imaging you are scheduled to have. Use our Frequently Asked Questions, services, and modality resources to learn more about the medical imaging we will perform for you.
Confirm your appointment date and time. Need to reschedule? No problem!  Contact our center and someone will be very happy to assist you.
Optional: Complete your patient forms before you arrive to save time during your visit. Not able to complete them before you arrive? No problem! We will provide the forms to you when you arrive.
Depending on your exam, you may need to avoid eating or drinking for several hours before you arrive for your appointment. Check to see if there are any special requirements for your specific exam on our imaging information page, or give us a quick call.
We are happy to accept most insurance plans. Please call us for specific information on your insurance coverage.
Be sure to confirm the cost of your diagnostic imaging at the time of scheduling. You may also inquire about our multiple payment options. Finding out this information ahead of time improves transparency and education of healthcare costs, and sets realistic expectations for your imaging process.
Please remember to bring your health insurance card and photo ID to your appointment. Co-pays, co-insurance, and deductibles are requested at the time of your service/visit.
Patient Forms
To save you time when you arrive for your appointment, we provide many of our required forms online. This allows you to print and complete each form at your convenience before arriving for your medical imaging appointment to ensure a smooth experience right from the start.
We make our forms available to you so that nothing pressures you into rushing through medically relevant and valuable information. The content on these forms furthers your understanding of our medical imaging services, and the more accurate your information, the better we can address your individual needs.
If you would like to save time during your exam, please print and fill out the forms corresponding to your exam and bring them with you to your appointment.
As well as the exam-specific forms above, we also provide our Notice of Privacy Practice form below.
Once you have completed these forms, you will be on your way to a superior medical imaging service that will allow us to identify and address your individual concerns.
When You Arrive
Check-in & Greeting
You will be greeted upon your arrival by our friendly and helpful staff. Check-in at the front desk upon your arrival and hand in any patient forms you have already completed, or our staff will provide forms if you need them. We will also need you to provide your health insurance card and a photo ID. Payment is also requested at the time of service.
Comfortable Waiting Area
After checking in, we will invite you to take a seat in our comfortable, well-lit waiting room. We typically offer a variety of snacks and beverages at most of our locations while you wait, unless of course, you are having an exam that does not permit you to eat or drink. In that case, you are welcome to take a snack or a beverage immediately following your exam.
Examination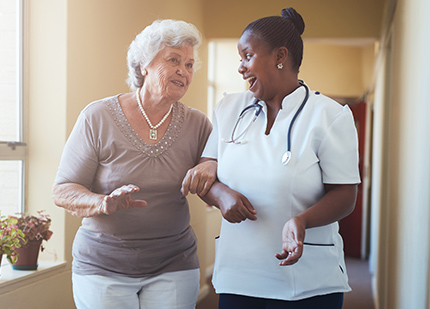 Please see our services page where we have full information on all the services and exams we provide. We also have a Frequently Asked Questions section that provides useful information and answers to commonly-asked questions our patients ask us. If you are unable to find what you're looking for on our website or if you have additional questions, please call our center directly, we're always available and very happy to help answer any questions you might have.
Not sure how long your examination will take? We can provide an estimate ahead of time! Although times may vary based on imaging factors, please take a look at our list of general examination times to give you an approximation of how long examinations typically take.
The technologist performing your exam will fully explain the procedure, answer any additional questions that you may have, and communicate with you throughout the exam. Our teams are focused on patient-centered care and will go above and beyond to provide quality imaging and exceptional care.
Your Imaging Results
Following your exam, your images will be interpreted by a board-certified radiologist.
Your images and results will be shared directly with your doctor, typically within 4-6 hours, depending on the imaging type. You may also request a copy of your imaging.
The doctor that referred you to us will contact you, or arrange to meet with you, to share the results of your examination.
If you have any questions about your imaging process, do not hesitate to ask your technologist. If you think of any questions after you have left the center, no problem, just give us a call and we'd be glad to help!
Follow-up and Payment Options
There is typically no additional follow-up from our center unless you have another appointment with us. If you do have a follow-up appointment with us, we may call to confirm your appointment date and time and to see if you have any further questions.
Payment is always requested at the time of service. If you would like to call us to discuss payment options, please do not hesitate to contact the center where your examination took place. Alternatively, if you receive a bill resulting from your visit, you are able to pay online using our convenient and secure online payment system.
If you wish to schedule another examination with us in the future, please do not hesitate to contact us again. We would love the opportunity to serve you and provide your medical diagnostic imaging needs again!
Make an Appointment
If you are in the need of radiology and imaging services, turn to the trusted team of Health Images. Visit our locations page to find the center nearest you.
View All Locations