Schedule Your Screening Mammogram Today
Request a Screening Mammogram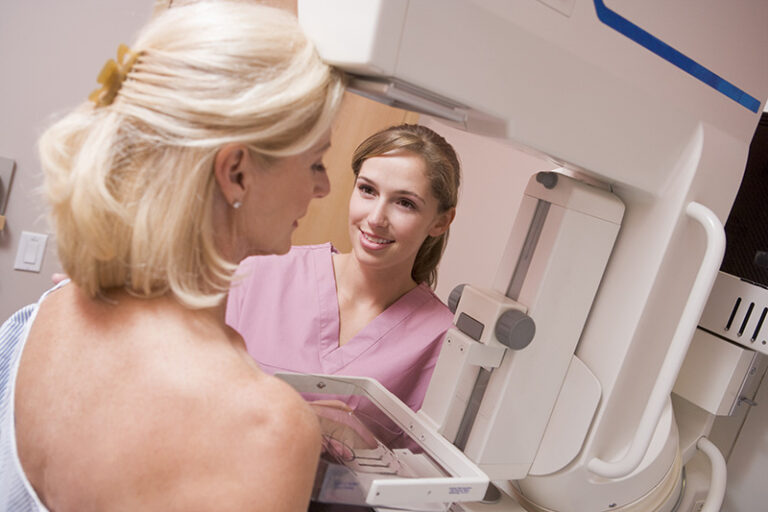 Need a screening mammogram? We can help! Read the information below and choose your preferred location to begin the process. You will be taken to our fast, secure, and easy-to-use scheduling tool to submit your request.
Frequently Asked Questions
What's the difference between a screening mammogram and a diagnostic mammogram?
Mammograms are either used as a screening tool for early breast cancer detection or diagnostically for women experiencing symptoms:
Screening Mammography: Even if you have no signs or symptoms of the disease, screening mammograms are performed annually as a part of a regular preventative health care screening program to detect breast cancer in women as early as possible.
Diagnostic Mammography: If you have abnormal clinical findings, your doctor may recommend a diagnostic mammogram. Symptoms that could indicate breast disease include a lump, nipple discharge or skin dimpling.