Request an X-ray
Schedule Your X-ray Today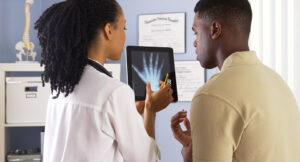 Need an x-ray appointment? We can help!
Read the information below and click the "Schedule Now" button to begin the process. You will be taken to our fast, secure, and easy-to-use scheduling tool to submit your request.
Please note: You will need to upload your signed order by your medical provider or bring it with you to your appointment.