Address & Directions:
9005 Grant St., Suite #400
Thornton, CO 80229

Phone: (303) 964-1410

Fax: (303) 451-9656

Get Directions
Hours:
Mon-Fri: 6:00 AM - 10:00 PM
Saturday: 7:00 AM - 7:00 PM
Sunday: 7:00 AM - 7:00 PM
Walk in X-ray: Monday - Friday: 8:30 AM – 5:00 PM
*Closing time and hours differ by exam type, please call center to verify or make an appointment.
Services At This Location:
Health Images at North Denver
It's our pleasure to welcome you to our Thornton, Colorado expansion of Health Images. As a company, we are excited to be able to offer our diagnostic imaging services to even more of the greater Denver area. This additional facility allows us to expand to meet the growing needs of our community, positioning ourselves as your go-to outpatient radiology provider. By offering convenient locations near your work and home, you're never far from one of our Colorado imaging centers.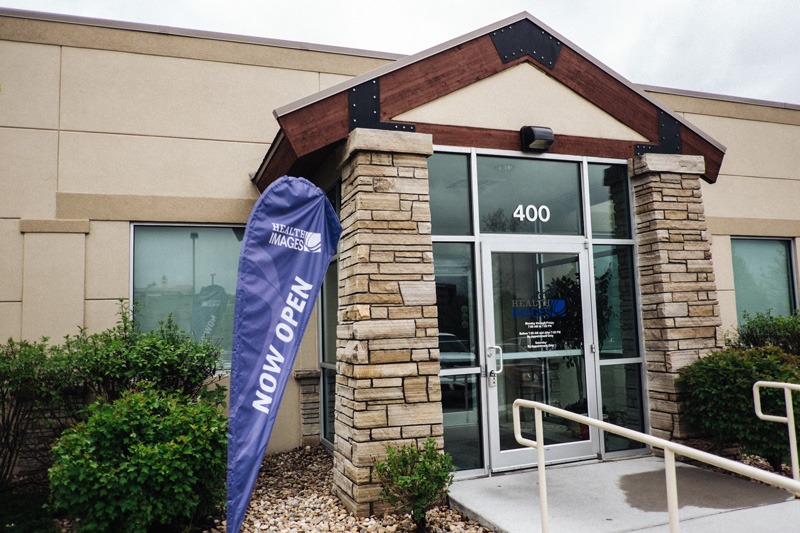 Health Images prides itself on being a reliable, and trusted radiology center. Our staff lives in the same areas we serve, and we take pride in being a part of the Thornton, Colorado community. We know how vital high-quality medical imaging can be for our patients, and we want to make sure the process is as easy as possible for you. Making an appointment is as simple as calling our North Denver radiology facility.
Diagnostic imaging can be as straight-forward as an X-Ray to check for a broken or fractured bone, to something that provides more information like a CT scan that can check soft tissue and small bone compartments. Health Images has highly trained, professional and courteous staff to make your diagnostic imaging experience as stress-free as possible.
Services Offered at Health Images at North Denver
When you come to our North Denver Health Images in Thornton, we work with you and your physician no matter the diagnostic challenge you have. Our team of technicians makes your care their priority, so they can find any underlying issues using our advanced imaging technology. We offer many different services at our imaging center in Thornton, CO, including:
Why Choose Health Images?
At Health Images, we strive to set ourselves apart by providing a different kind of imaging experience. By offering premier services paired with unmatched hospitality, you can put your mind at ease, trusting your care into our capable hands. We provide a patient-centric approach to diagnostic imaging that combines the most modern services and a highly skilled team with a comfortable atmosphere. Some of the benefits you can expect from Health Images include:

High-Quality Imaging Equipment: As the field of medical imaging advances, we stay ahead of the curve by outfitting our facilities with the newest technology and equipment. This ensures your results are accurate and consistent every time.

Fast Results: When you need your imaging results, waiting around can be a nerve-wracking experience. That's why we try to get your exam information to your physician as soon as possible.

Skilled and Knowledgeable Radiology Team: To ensure we have the most up-to-date information in the field of radiology, our team continues their education so we can share our skills, knowledge and experience with you.

High Rate of Patient Satisfaction: All over Colorado, we've become the patients' preferred choice in medical imaging. That's because we always treat you with the courtesy and respect you deserve while also providing an individualized patient experience.
Schedule an Appointment in Thornton, CO
It will be our pleasure to serve our community in Thornton and North Denver with the same quality and service you have come to expect of us. To schedule your appointment at this Health Images location, please call the center directly at (303) 964-1410.
We look forward to seeing you soon.