Nutrition Tips to Prevent Breast Cancer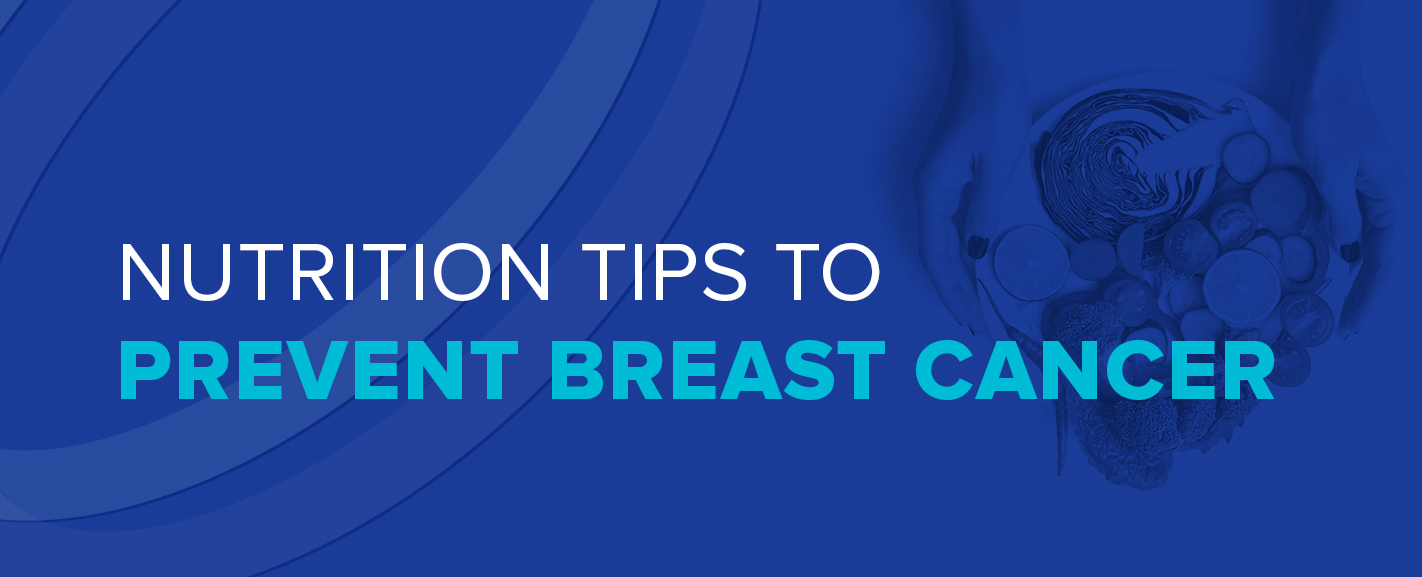 One in eight women will receive an invasive breast cancer diagnosis during her lifetime. To prevent this, many research the latest health fads claiming to reduce the chance of developing cancer.
Unfortunately, no magic food or workout routine exists to ensure you will never develop cancer. However, making some slight changes to your diet and activity could help lower your likelihood of receiving that diagnosis. While many factors outside your control contribute to breast cancer — such as genetics and family history — you can make some lifestyle choices now to help decrease your chance of developing specific cancers in the future.
Breast Cancer Prevention Diets
Women have a significantly higher chance of breast cancer, but one in 833 men will develop the disease as well. Leading an active lifestyle and eating plenty of fruits and vegetables will generally lower your chances of most health problems. As a result, these healthy adjustments are beneficial for both men and women to follow, regardless of their breast cancer risk.
The Mediterranean diet promotes the consumption of foods to avoid breast cancer. Scientist Ancel Keys noticed that countries in the Mediterranean experienced a lower number of deaths related to coronary heart disease. The diet based on this observation incorporates the flavors of the region with foods that promote heart health. It is high in whole grains, beans, olive oil, nuts, seeds, vegetables and fruits, and limits meat and dairy consumption. The World Health Organization and the Dietary Guidelines for Americans recognize the diet as a sustainable, healthy option. Staples of the Mediterranean lifestyle could help fight against breast cancer.
However, you don't need to choose a specific breast cancer diet to start treating your body kindly. Eating plenty of fresh produce, whole grains and lean proteins gives you a great place to start. Several foods have proven cancer-fighting properties. Including these in your nutrition plan gives you the flexibility to eat what works for you. There's no benefit to starting a restrictive diet you cannot feasibly maintain.
Also, no diet can work on its own — you must pair it with consistent exercise. Even a 10-minute brisk walk can get your blood pumping and aid in your health journey.
Foods That Prevent Breast Cancer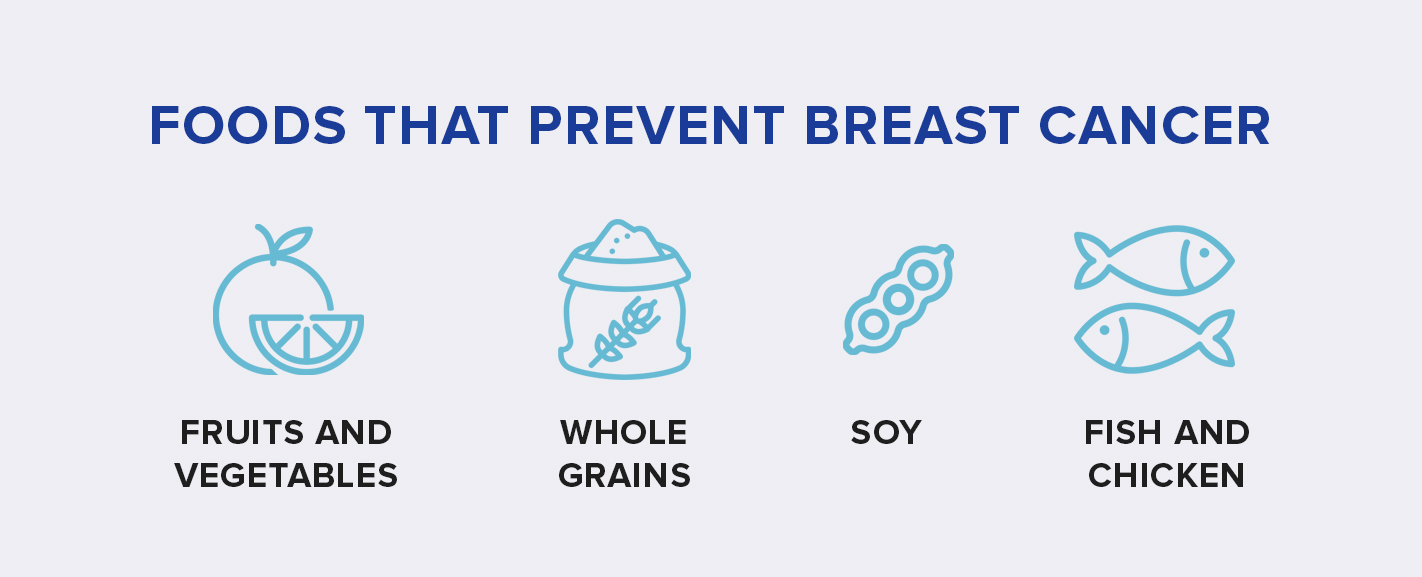 To start shaping your healthy diet, begin by incorporating some of these breast cancer-fighting foods into your daily routine. If you're feeling overwhelmed, add one at a time until it feels natural having it in your shopping cart and your recipes.
Foods to Avoid
Just like some foods could help you avoid breast cancer, others could cause cancer to develop or return a second time. You can enjoy some items in moderation, but others you should avoid altogether.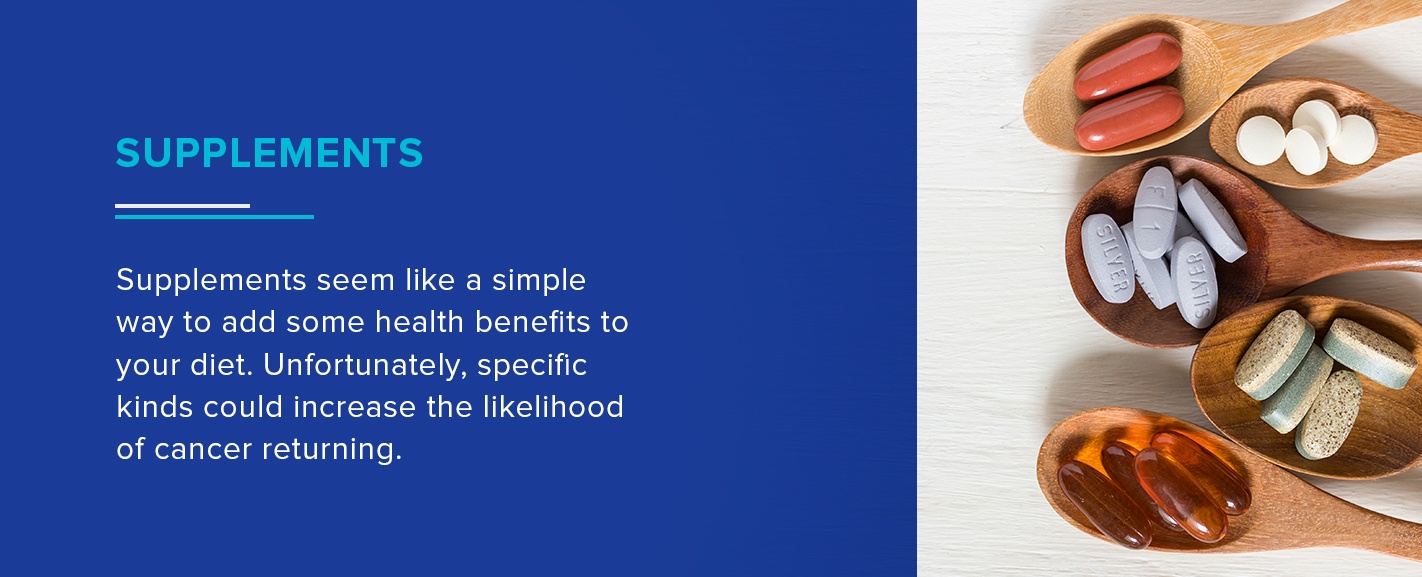 Schedule an Appointment
If you are concerned about a particular lump, discoloration or discharge from your breasts, schedule an appointment today with a Health Images center near you. We equip our facilities with the cutting-edge technology we need to provide you with excellent and compassionate medical care. Early detection gives you the best chance at successful treatment, so invest in your health and make an appointment today.
Visit our website to learn more about the services we provide and what to expect during a mammogram.
Sources
https://www.breastcancer.org/symptoms/understand_bc/statistics
https://www.cancer.org/cancer/breast-cancer-in-men/about/key-statistics.html
https://www.medicalnewstoday.com/articles/316720#foods-to-eat
https://www.ncbi.nlm.nih.gov/pmc/articles/PMC3684452/
https://www.mayoclinic.org/healthy-lifestyle/nutrition-and-healthy-eating/in-depth/mediterranean-diet/art-20047801
https://www.healthline.com/nutrition/foods-high-in-antioxidants
https://www.ncbi.nlm.nih.gov/pmc/articles/PMC3831538/
https://nutritionj.biomedcentral.com/articles/10.1186/s12937-018-0394-2
https://www.medicalnewstoday.com/articles/316720#fiber
hhttps://www.medicalnewstoday.com/articles/316720#soy
https://www.helpguide.org/articles/diets/cancer-prevention-diet.htm#
ttps://www.webmd.com/breast-cancer/ss/slideshow-diet-after-breast-cancer
https://www.breastcancer.org/risk/factors/alcohol
https://stanfordhealthcare.org/medical-clinics/cancer-nutrition-services/reducing-cancer-risk/breast-cancer-prevention.html
https://cancerres.aacrjournals.org/content/76/1/24
https://www.envrad.com/signs-and-symptoms-of-breast-cancer/
https://www.healthimages.com/locations/
https://www.healthimages.com/services/
https://www.healthimages.com/services/mammography/