Tips for Choosing a Great Radiologist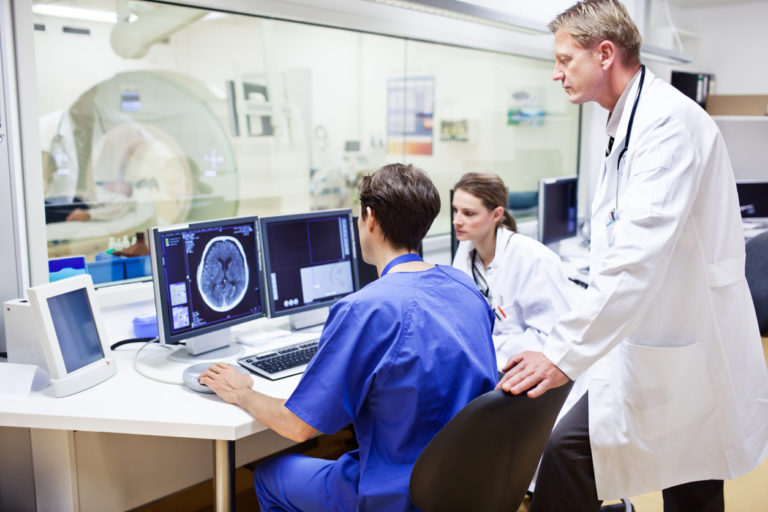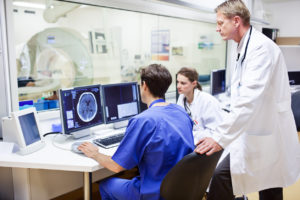 A radiologist is a medical doctor who specializes in diagnosing and treating patients using medical imaging technology. Your primary physician might refer you to a radiologist if you need tests to confirm a diagnosis or images to help guide treatment decisions. The medical staff at a radiology center can perform everything from x-rays to complex imaging tests before interpreting the results and working with your doctor to decide on the next steps.
A radiologist can be a helpful and essential member of your health care team. As a result, you want to find one who makes you feel comfortable and confident in your test results. If you're wondering how to choose a radiologist, you're not alone. Use the following tips to find a great radiologist near you.
Research Training and Certification
All radiologists undergo extensive training to achieve American Board of Radiology Certification. This includes medical school and a four-year residency. While any radiologist you consider should meet the minimum certification requirements, you might also look for a professional who has an extra accreditation or additional training in a specialized area. For example, if you're looking for a radiologist to perform a brain scan, you might choose someone who specializes in neuroradiology.
In addition to researching the radiologist's qualifications, you should also research the training and certification required for staff who work at the center. Look for highly trained technologists who operate machinery safely and consistently take diagnostic-quality images.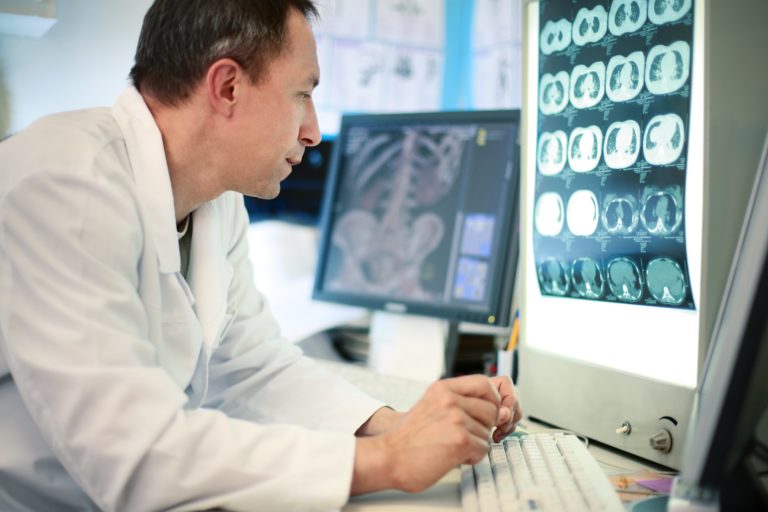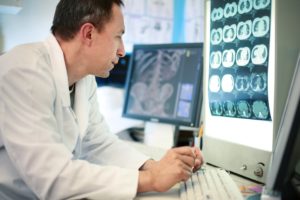 Ask About Turnaround Times
Turnaround times are another thing to consider when choosing a radiologist. If your doctor is ordering tests to diagnose a serious health concern, you want the results to arrive quickly. This provides peace of mind and allows you to commit to treatment almost immediately, if necessary.
While turnaround rates vary from location to location, and even from day to day, a good radiologist can communicate results to you and your primary doctor within hours.
Consider Scheduling Flexibility
If you have a busy schedule, you may want to consider a radiology center's scheduling flexibility when making a decision. If you know you'll need to come back for scans multiple times, you want to find a radiology team that can accommodate your needs and provide a high level of care without getting in the way of your daily commitments.
At Health Images, we offer flexible times, and all our locations across Denver and Boulder offer x-rays on a walk-in basis for your convenience.
Check Out the Care Environment
If you're still wondering which radiologist to choose, you might want to visit the office to meet with staff and check out the care environment. A great radiology center like Health Images will have the latest imaging equipment and an atmosphere that fosters positivity and relaxation. Look for a center that's clean, organized and comfortable.
While you're checking out the environment, chat with staff to see whether they're friendly and helpful. A supportive staff can make a trip to the radiologist an enjoyable experience.
Reach Out to Health Images
Finding a radiologist doesn't have to be stressful. If you're choosing a radiologist near Denver, Boulder, or another city in Colorado, we can help. At Health Images, our radiology experts work hard to supply accurate images for physicians and comfortable experiences for patients. We accept a wide range of insurance options to meet a variety of needs. To schedule an appointment, find your nearest location and reach out to us today.