Schedule your screening mammogram
Squeeze the Day!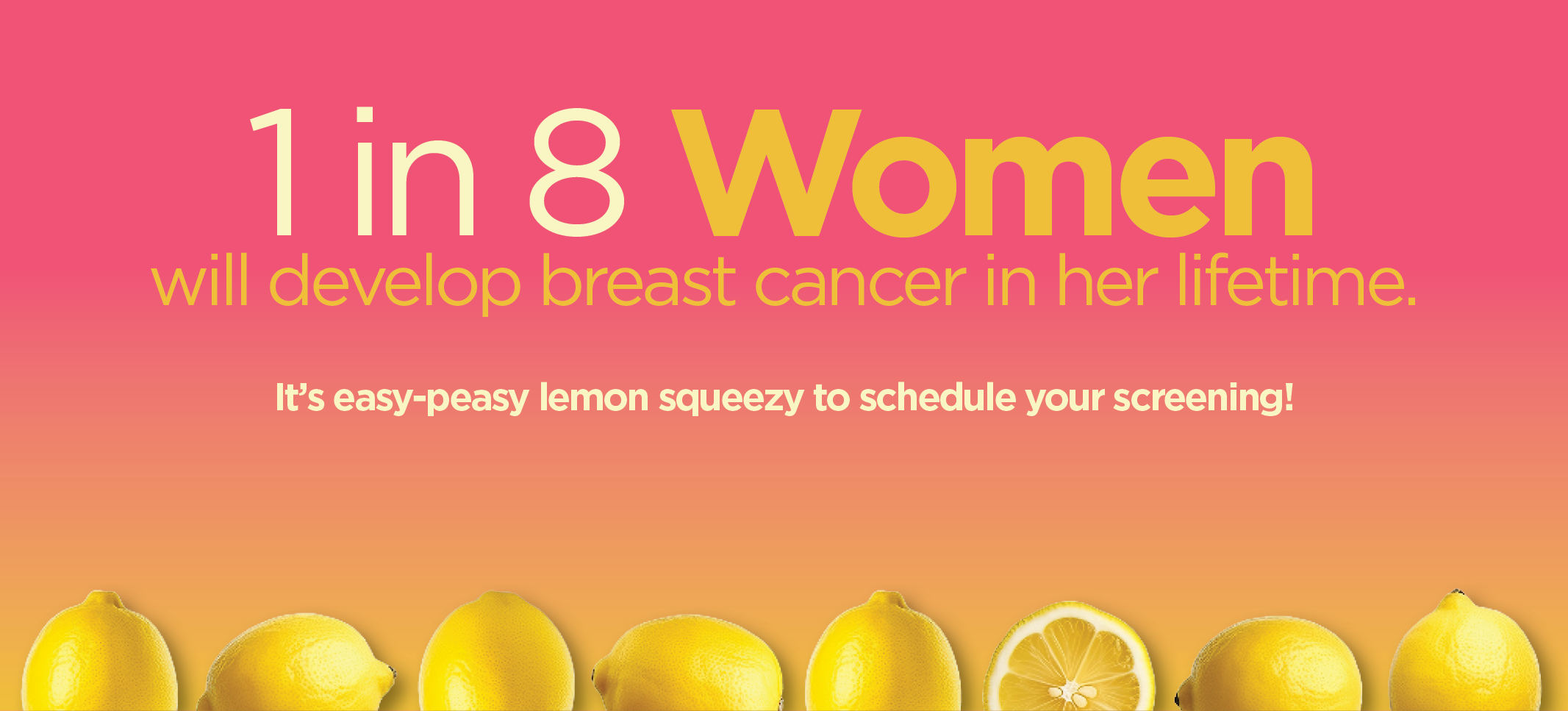 1 in 8 women in the United States will develop breast cancer in her lifetime.
We can defy those odds by encouraging women to schedule their annual screening mammogram. Breast cancer can be more easily overcome and treated when it is caught early. Prolong your quality of life for you and your loved ones by scheduling your screening mammogram with us today.
It's easy-peasy lemon squeezy to schedule your screening!
Click the button below to schedule online – it only takes a minute, or give us a call!
Or call (877) 39-MAMMO